Pioneering the next generation in medical robotics
Our team of experts in medical device engineering, robotics, software, clinical applications, and business leadership come from healthcare organizations worldwide. Through collaboration with leading interventional pulmonologists, our goal is to deliver medical robotic solutions designed to enable earlier diagnosis with greater confidence.
Tool-in-Lesion Confirmation
Only the Galaxy System™ with TiLT+ Technology™ is designed to overcome CT-to-body divergence and improve overall diagnostic yield.
This proprietary technology is designed to allow for real-time navigation updates and guidance in all areas of the lung, including an augmented fluoro feature designed to overlay a graphical representation of the target lesion during live fluoro video to help locate non-visual lesions.

Learn more
"The risk of a missed diagnosis has always been a frustrating reality of peripheral bronchoscopy. Integrated tomosynthesis has been missing from the first generation of both robotic platforms and the data demonstrates their limited ability to deal with CT to body divergence."
— D. Kyle Hogarth, MD
Improved Procedural Efficiency
Only the Galaxy System is designed with a single-use bronchoscope and accessories to reduce the risk of cross-contamination and provide faster turnaround, and less cleaning by eliminating the burden of scope reprocessing.
Our world class scope design has an integrated camera for always-on vision and has been designed to reach anywhere in the lung.
"Bronchoscope reprocessing is the hidden cost and burden on the support team. The ability to toss the scope and accessories at the end of each case reduces the burden on my team and improves turnover times."
— Krish Bhadra, MD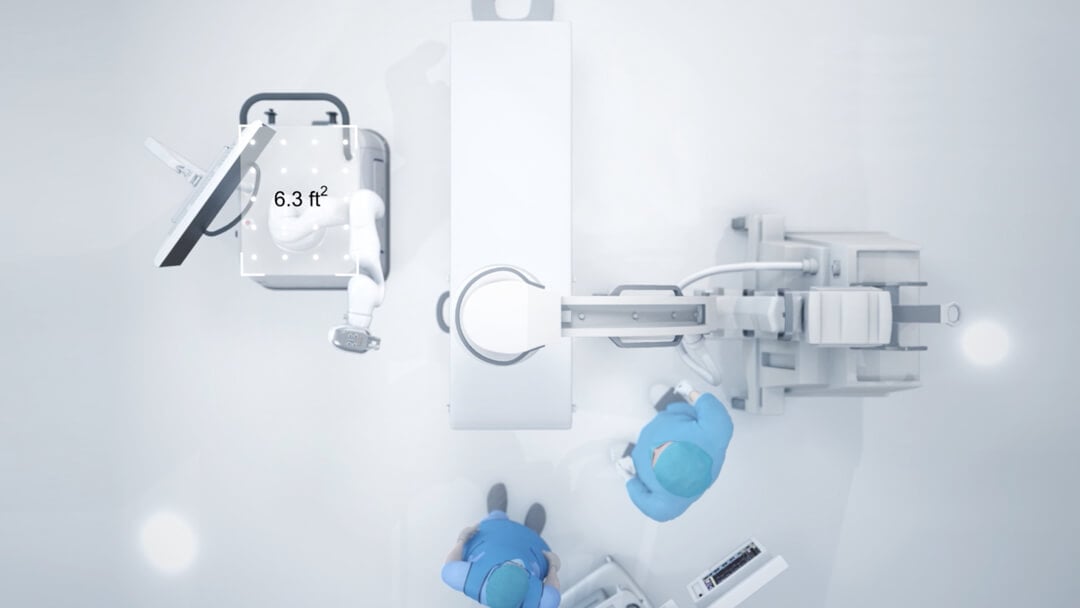 Streamlined Design
"Only the Galaxy system provides real-time out of the box integration with my c-arm utilizing augmented fluoroscopy and tomosynthesis to provide for accurate nodule localization and diagnosis."
— Stephen Kovacs, MD