Visionary
TiLT+ Technology

™
with real-time lesion updates
Integrated tomosynthesis
The Galaxy System™ with its proprietary TiLT+ Technology™ is built to overcome CT to body divergence by providing real-time navigation and lesion updates with readily available C-arm fluoroscopy.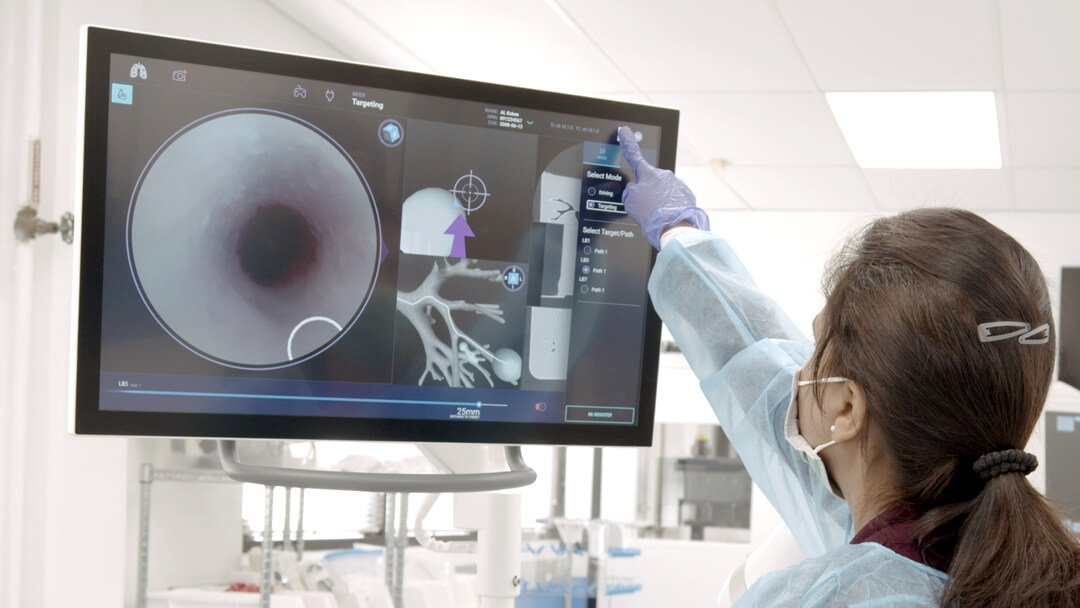 "Most technologies will get you within 2 cm of the lesion. The differentiator is tackling the CT-to-body divergence and confirming tool-in-lesion. The Galaxy System is the robotic gamechanger we've been waiting for."
— Krish Bhadra, MD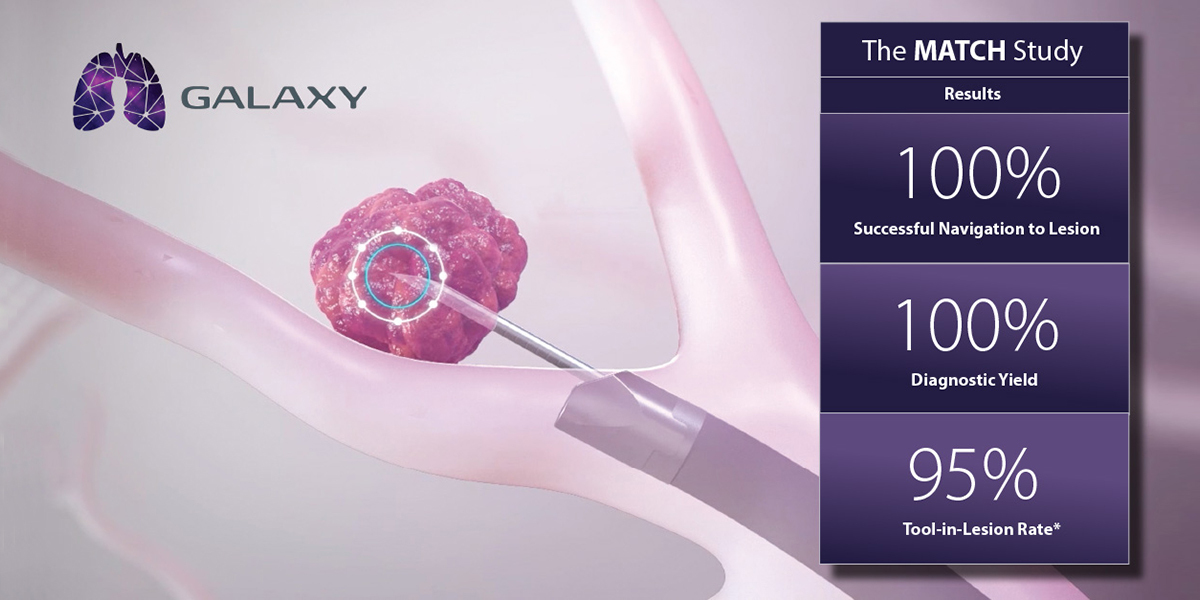 "Tool-in-lesion" Accuracy of Galaxy System. The MATCH Study
The Galaxy System demonstrated successful digital TOMO-confirmed TIL success in 95% (19/20) of lesions and TTL in 5% (1/20) as confirmed by CBCT. Successful diagnostic yield was achieved in 100% (20/20) of lesions as confirmed by intralesional pigment acquisition. Additional clinical trials are warranted to see whether high success rates can be reproduced in human trials.