Design Decisions for Improved Efficiency and Clinical Workflow: 6 Best Practices for Medical Robotics
SAN CARLOS, Calif., May 4, 2023 (medhealthreview.com) -- The pulse oximeter is a simple device that fits over a patient's finger and instantly reads oxygen saturation — critical information for an anesthesiologist to provide accurate care. It was a radical step forward in efficiency, cost, and patient outcomes when it was introduced in the 1980s.
---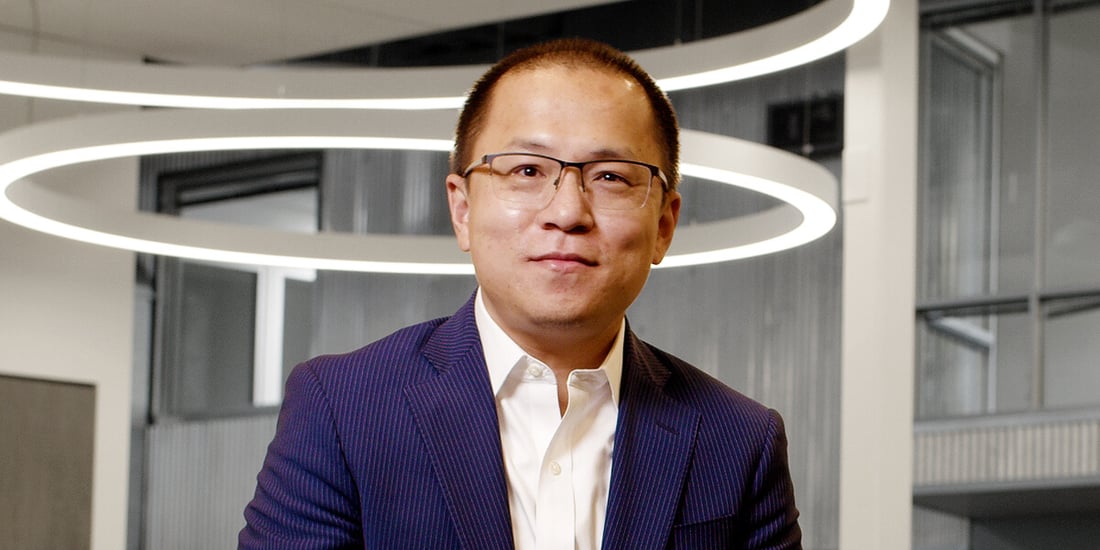 Before the device's arrival in operating rooms, a patient's oxygen level was determined through arterial blood gas. The process typically took between 20-30 minutes to draw blood, measure levels, and obtain a result — the delay heightened the risk of severe brain damage, which can occur within minutes of a patient having low oxygen. According to some reports, as many as 10,000 patients die per year because of undetected hypoxemia.

This ability to radically advance medical care through seemingly simple innovations and process flow improvements continues today. In particular, medical robotics innovators have the potential to deliver even more dramatic gains in speed, accuracy, and patient turnaround.
Deliberate design for second-generation robotics

The first generation of medical robotic innovators has already proven the technology's ability to improve patient outcomes with faster recovery, shorter hospital stays, and fewer complications. One 2022 JAMA study showed that robotics surgery reduced the chance of patient readmission by 52% and reduced complications such as blood clots by 77% compared to patients who had open surgery.

Now, as second-generation robotics companies fill in the gaps left by their predecessors, there is an opportunity to improve on these numbers. While clinical outcomes are at the forefront of design decisions, advancing clinical workflow and efficiency has quickly become an area of increased importance in the global healthcare market. By focusing on these six areas below, innovators and providers may begin to realize greater efficiency and value at scale.


Integrated Diagnosis-Treatment: Undergoing anesthesia is a costly and risky endeavor for patients. Designing for more integrated diagnosis and treatment paths can reduce the number of anesthesia events for patients as well as improve the accuracy of diagnosis, saving money and improving outcomes. The advantages of robotics platforms – precision, multi-function capabilities, and stability – all lend themselves to this eventuality.


Disposable Tools: Traditional devices were often designed to be reusable. However, new evidence shows that single-use, disposable products like bronchoscopes lead to lower rates of infection, can save time with cleaning and reprocessing, and may reduce total overall costs. As developers continue to improve robotics platforms, an emphasis on efficiency through single-use devices can be a critical selling point for hospital purchasing teams.


Simple Setup/Teardown: In a clinical setting, the ability to quickly set up and tear down devices saves time, improving patient turnaround time and clinical workflow efficiency. By analyzing the workflow from the start through the end of a procedure, teams can make design decisions with this in mind. Simple decisions like more basic cable connections and simplified software designs or more complex ideas like improved industrial design for easy maneuverability and positioning can all pay dividends.



Compact Footprint:

Multi-function robotic platforms can often take the place of multiple pieces of equipment, freeing up space in a clinical setting. But newer systems have the opportunity to reduce their footprint even further, adding to workflow and efficiency gains. Additionally, smaller devices with better-designed features — such as rounded edges, lightweight materials, collapsible arms, and compact design — allow for greater ease of movement by clinicians in a treatment environment.



Improved Ergonomics:

During long procedures, physicians and nurses typically spend hours on their feet in uncomfortable positions, leading to physical fatigue and stress. Well-designed robotics systems can help alleviate this physical toll, reducing stress, improving focus and potentially even extending the career of a physician. Some robotic systems have even become "gamified" to the extent that physicians can sit and operate with a simple game-like controller.



Streamline Maintenance and Repair:

One aspect of design that tends to be an afterthought is the long-term servicing and the repair of the medical device. Performance will drop over time with increased use of the product and these technologies will inevitably break-down and require maintenance and repair. This adds to the overall cost of the medical solution. Special designs to incorporate simpler servicing can reduce this burden on the customer and company. Also, the move towards single use devices may eliminate this burden entirely and reduce overall cost, while reducing other risks like contamination and infection to the patient.


Better efficiency is improved economics

In today's shift towards value-based care, economics and outcomes are inextricably linked. Delivering the best care possible in the most efficient manner for patients, providers, and payers is paramount.

Innovators that make design decisions with this in mind can differentiate themselves from the competition and build market share more quickly. Forward-thinking developers should be using these six areas of emphasis to leapfrog today's clinical standards of efficiencies, and marketing and sales teams must then highlight them in their negotiations with health systems and providers.

For all these stakeholders, the key is to remain committed and aligned to this vision for workflow efficiency.


Jian Zhang

Jian Zhang is a serial entrepreneur who co-founded and served as CEO for two other successful startups prior to founding Noah Medical. He was also employee #2 at Auris Health, which was acquired by Johnson & Johnson for $5.7B in 2019. Prior to joining Auris, he worked at Intuitive Surgical. Jian received his MS and PhD from Columbia University.
To learn more about Noah Medical and the Galaxy System, please visit noahmed.com.
About Noah Medical
Noah Medical is building the future of medical robotics, and the Galaxy System is Noah Medical's first commercial robotic system. The company's mission is to deliver adoptable clinical solutions through innovative endoluminal technologies to enhance the quality of life for patients globally. Based in Silicon Valley and backed by well-known institutional investors, our incredibly talented team of engineers,
innovators and industry leaders bring years of experience from the top robotics, medical device and healthcare companies in the world.

Media Contact:
Adam Marsh
Noah Medical
408-464-3732
press@noahmed.com
---