Lessons learned in medical robotics development with Enrique Romo, VP Research & Innovation Noah Medical
Everyone wants to be innovative, but rarely is innovation a lightning strike of genius – especially within the robotics industry. Instead, it is an intentional process and methodology. This process is refined and modified over time to enable an organization's ability to think creatively and execute effectively.
---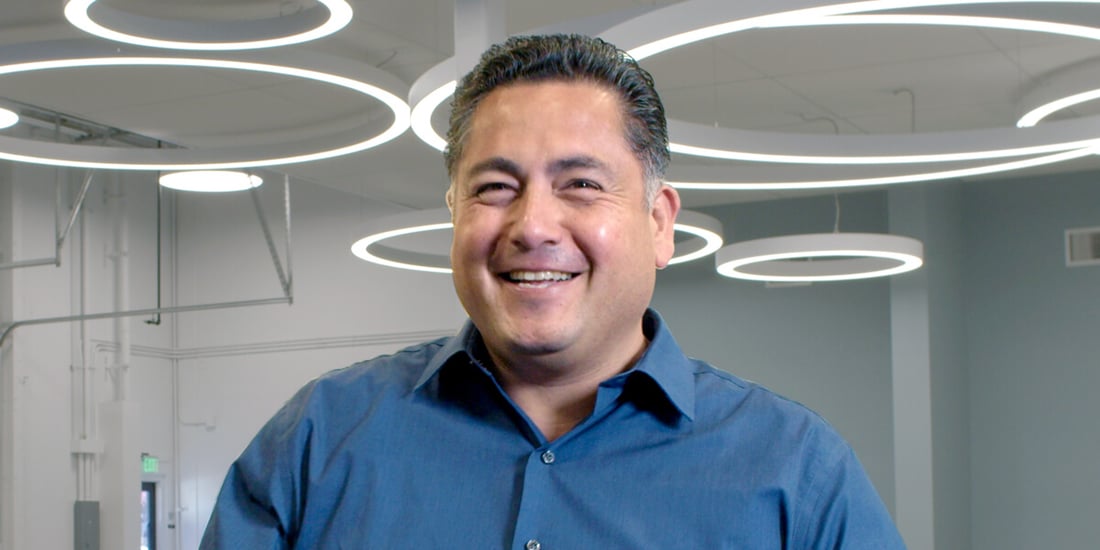 Enrique Romo, VP Research & Innovation, Noah Medical
This is particularly important when you are solving problems in robotics that have many variables and cannot be clearly defined. Today, revolutionary leaders in robotics development are not only building solutions to obvious problems, they are also committing to understand and address the challenges associated with non-obvious opportunities. To execute effectively against these commitments, the teams must embrace a multi-leveled approach to product development and employ "deliberate innovation" that flows from the ideation stages all the way to commercialization.

Over the past few years, I've been fortunate enough to put this thinking into practice as my teams at Noah Medical work to identify gaps in healthcare that can be solved through the implementation of cutting-edge robotic systems. We have landed on a four-part strategy that has been refined and modified, but has remained remarkably true to its original structure. It has helped us prime our innovation pipeline, quickly generate robust proofs of concept, and streamline product development efforts. We have expedited our overall timeline, identified and mitigated risk upfront, saved on expenses, reduced our processes, and are now standing on the cusp of having our first product commercialized, another in development, and the next being conceptualized and roadmapped.

These four tenets of robotics innovation have become our north star.


1. Separation of phases
By necessity, attacking multiple gaps in the marketplace means we'll have different products in different stages of development. We designed our innovation teams to mimic this reality so we could support each stage of development appropriately.

Our initial product discovery phase is led by our product management team with close collaboration with internal technology champions. This phase is focused on blue sky brainstorming and market research. They are tasked with identifying the areas of highest opportunity or need and framing potential solutions. More ideas go to the cutting-room floor than make it on through our pipeline.

Next, our research and innovation (R&I) team is responsible for executing our phase zero stage that is focused on generating the initial definition and concepts that we believe will address the unmet needs and market opportunity. The R&I team consists of a fully independent, cross-functional team from all engineering disciplines, clinical, and marketing. This team takes a nascent idea and builds it into a robust prototype ready for engineering and pre-clinical testing. During this phase, it is also expected that all major risks are identified and mitigations are proposed, including convergence on major architectural decisions.

Finally, our research and development team will execute the product development and commercialization phase that will require them to formalize the development effort, finalize the product definition, work within design control processes, generate a technically sound and manufacturable design, and transform the proof of concept solution into a world-class product. During this phase, it is also critical to continue to solicit feedback from all users who will interact with the product and react to any gaps that need to be addressed. Once the design is frozen, a series of major tasks such as design verification, validation, and regulatory submission will require strategy and discipline to execute properly.

Importantly, each of these groups is deliberately kept separate and independent from each other, even housed in different facilities. This is so they can remain focused on their very specific tasks and avoid being distracted by or pulled into the problems of another team. This does not mean that no communication or ideas flow between the teams. We encourage cross-pollination between programs through formal and informal interactions.



2. Deliberate behaviors per phase
We instinctively expected that this phased approach to innovation would require different behaviors and personality types, along with different rules of engagement. We did not fully grasp how distinct the hiring profiles for each group would actually be. What became immediately clear as we set these early, smaller teams in motion is that each necessitated a certain type of personality and attitude about uncertainty.

For example, our R&I phase zero group needs to operate with a skunkworks or sandbox team mentality, and needs engineers who are comfortable getting started with a strong problem statement but little product definition. They have to be OK taking big swings and missing or pursuing a vision then quickly course-correcting.

This stands in stark contrast to how the product development phase needs to be executed, which is guided by a project charter, formal definition of the product attributes, upfront understanding of the risks and appropriate mitigations, a well-defined project timeline, design controls that are in line with our regulatory strategy, and processes bounded by our internal standard operating procedures. This phase requires the team to operate in a focused, disciplined, and highly collaborative fashion.

This range in personality-type forced us to set up multiple hiring profiles for our engineering positions across the multiple phases. The places we recruit, the interview process, and the on-boarding all vary according to each set of requirements. Answers to questions like "do you enjoy trying to find solutions to hard problems that may never become commercialized?" help us funnel people into the appropriate group.


3. Rigorous research
To help focus our teams once they're in place and staffed, we rely on product managers to help identify the most underserved problems in healthcare. They perform deep analysis to understand the pain points of various disease states, including a lack of capability, dexterity or reach by physicians or instrumentation. Or whether a requirement for proficiency is so high that a certain indication most often leads to a referral to a more specialized treatment center, delaying treatment for patients. They also match this against competition in the marketplace, the opportunity for reimbursement by payers, global market potential and other practical realities.

The end result is a thorough analysis that helps us prioritize which opportunities we will pursue. The lesson for us was to maximize value for patients, physicians, institutions, and payers, and to avoid building robots for the sake of robots. Avoiding the trap of innovating in search of a problem is paramount.


4. Practical discomfort
One of the philosophies we've deployed as part of our quest to build great products has been that of practical discomfort. We understand the engineers will generate better solutions if they can empathize with all the users that will interact with our product. We want them to internalize the pain points and identify the hidden opportunities. We intentionally put our engineers in non-traditional or uncomfortable situations that mimic the reality of physicians, patients or other product stakeholders to spark creative thinking.

For example, one of our most recent improvements in accuracy and user experience was the direct result of asking some of our software engineers to participate bedside at our cadaver labs. I would anticipate that not many software engineers in the medical device industry have spent much time bedside at cadaver labs, but observing and participating directly in the procedural workflow sparked the software team's imagination in ways we didn't fully appreciate until their moment of practical discomfort. The result was a more elegant user interface, improved accuracy, and improved user experience that will eventually differentiate our products.

These ideas on their own are not new; however, incorporating them all into an overarching strategy creates an ecosystem of constant conceptualization, innovation, development and commercial transition that allows an organization to not only solve a robotics market problem, but also think about the next robotics one concurrently.



Editor's Note: About the author Enrique Romo:

Enrique Romo is VP of research and innovation at Noah Medical, a San Carlos, Calif.-based developer of medical robots. Romo is responsible for strategy and execution of the company's early-stage initiatives. He has over 20 years of engineering and leadership experience in medical device companies, including roles at NeoGuide Systems, Hansen Medical and was employee number 8 at Auris Health, which was acquired by Ethicon/JNJ. Romo received a B Sc. Mechanical Engineering from CalPoly.


---