Journal of Bronchology & Interventional Pulmonology Publishes MATCH Study Results Confirming "Tool-in-Lesion" Accuracy of Noah Medical's Galaxy System
MATCH Study shows Galaxy System and its TiLT+ Technology achieve 95% tool-in-lesion with 100% diagnostic yield of lesions
---
San Carlos, CA – April 26, 2023 - Medical robotics innovator Noah Medical today announced that results from its MATCH Study, testing the "Tool-in-Lesion" accuracy of its Galaxy System™, are now available for review in the Journal of Bronchology & Interventional Pulmonology. The study found that the robotic platform's TiLT+ Technology™ achieves 100% successful navigation to lesion, 100% diagnostic yield and 95% tool-in-lesion accuracy.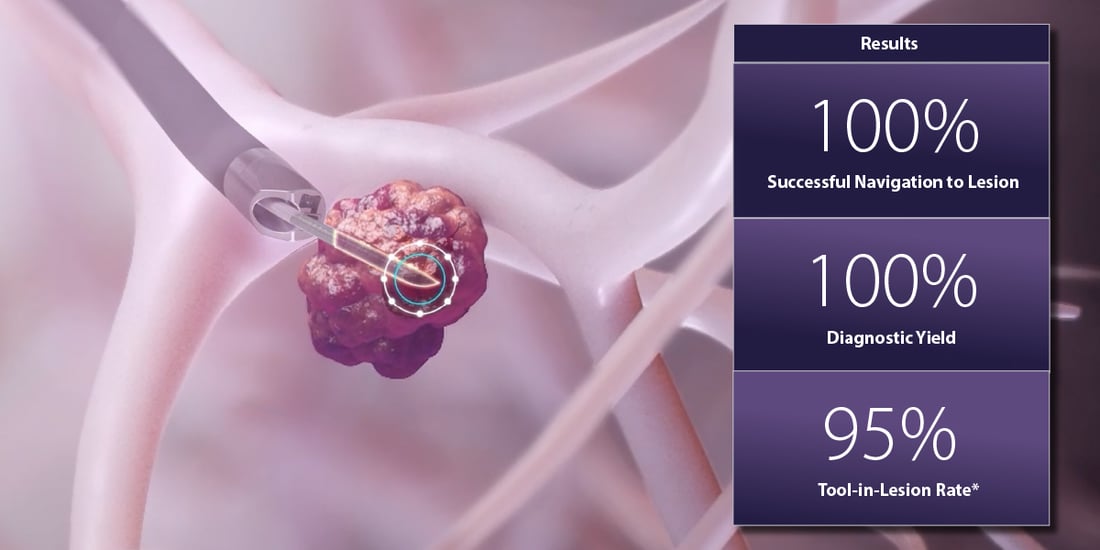 "The Galaxy System was designed in collaboration with physicians, for physicians," said Jian Zhang, PhD, Noah Medical founder and CEO. "These results help to validate the advanced design and technology of our system. This important publication comes on the heels of the recent FDA clearance of Galaxy and the first-in-human trial now underway in Australia. The Galaxy System is on a rapid path to commercialization in pursuit of our mission to enhance the quality of life for patients globally."

The MATCH Study aimed to assess the tool-in-lesion accuracy of Galaxy's TiLT+ Technology in peripheral lung nodules, confirmed by CBCT in a porcine model. These results are critical because current robotic platforms are prone to CT-to-body divergence. By confirming a high rate of tool-in-lesion through its integrated tomosynthesis technology, Galaxy may be able to significantly increase the rate of a definitive diagnosis.

"The Galaxy System is the first fully integrated imaging and robotic bronchoscopy solution which solves the issue of CT-to-body divergence without the need for additional expensive imaging technologies," said Krish Bhadra, MD, principal investigator from CHI Memorial Hospital in Chattanooga, TN. "There is a strong need to solve for this problem in the interventional pulmonology community in order to improve diagnostic yield and the results from this study show that Galaxy gets us one step closer to this goal. This is a new category of image guided robotics."

The Galaxy System features TiLT+ Technology with integrated tomosynthesis and augmented fluoroscopy, a single-use disposable bronchoscope with always-on-camera visualization and the smallest footprint of any robotic lung navigation system on the market.

Noah Medical recently announced the platform received FDA clearance for commercial use in the United States and that it has initiated first-in-human trials at Macquarie University Hospital in Sydney, Australia.

To learn more about Noah Medical and the Galaxy System, please visit noahmed.com

About Noah Medical
Noah Medical is building the future of medical robotics, and the Galaxy System is Noah Medical's first commercial robotic system. The company's mission is to deliver adoptable clinical solutions through innovative endoluminal technologies to enhance the quality of life for patients globally. Based in Silicon Valley and backed by well-known institutional investors, our incredibly talented team of engineers, innovators and industry leaders bring years of experience from the top robotics, medical device and healthcare companies in the world.


Media Contact:
Adam Marsh
PR for Noah Medical
408-464-3732
press@noahmed.com


---