Noah Medical Raises $150M Series B to Scale Endoluminal Robotics Solutions
Next generation robotics company to expand adoption of their Galaxy System and accelerate R&D for non-invasive platforms for patient diagnosis and treatment
---
San Carlos, CA – April 19, 2023 - Medical robotics innovator Noah Medical today announced that it has raised $150 million in Series B funding. With participation from a number of well-known institutional and strategic investors, Noah Medical will use the funds to meet rising demand for the Galaxy System™, its next-generation, integrated solution for navigated robotic bronchoscopy.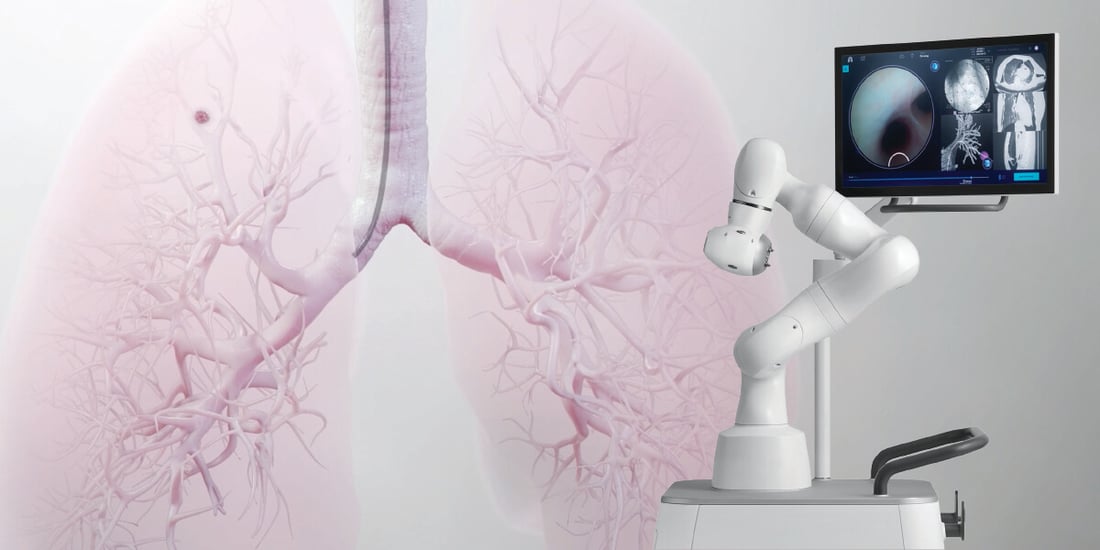 Led by the Softbank Vision Fund, and co-led by the Prosperity7 Ventures, the oversubscribed round also included investments from Tiger Global, and existing investors including Hillhouse, Sequoia China, Shangbay Capital, Uphonest Capital, Sunmed Capital, Lyfe Capital, 1955 Capital, AME cloud ventures, as well as undisclosed strategic investors.
The announcement of this infusion of capital follows a series of recent milestone achievements for the Galaxy System™, which is designed to improve location accuracy and successful diagnosis of lung nodules using its proprietary TiLT+ Technology™. Already having received high marks from interventional pulmonologists who tested the system over the prior year, Noah Medical recently announced the platform received FDA clearance for commercial use in the United States and that it has initiated first-in-human trials at Macquarie University Hospital in Sydney, Australia.

"We are a mission driven startup and appreciate our investors' support to allow us to scale and deliver on the future of medical robotics," said Jian Zhang, PhD, Noah Medical founder and CEO. "Next generation robotics platforms like the Galaxy System are filling procedural gaps to provide superior clinical values to better serve customers' needs. We are excited to welcome these investors to the team and are eager to grow and serve even more patients and clinicians."
The Galaxy System, which features TiLT+ Technology™ with integrated tomosynthesis and augmented fluoroscopy, a single-use disposable bronchoscope, and a small, compact footprint to allow for improved procedural workflow, is poised to disrupt the lung biopsy market.

To learn more about Noah Medical and the Galaxy System, please visit noahmed.com

About Noah Medical
Noah Medical is building the future of medical robotics, and the Galaxy System is Noah Medical's first commercial robotic system. The company's mission is to deliver adoptable clinical solutions through innovative endoluminal technologies to enhance the quality of life for patients globally. Based in Silicon Valley and backed by well-known institutional investors, our incredibly talented team of engineers, innovators and industry leaders bring years of experience from the top robotics, medical device and healthcare companies in the world.


Media Contact:
Adam Marsh
PR for Noah Medical
408-464-3732
press@noahmed.com


---